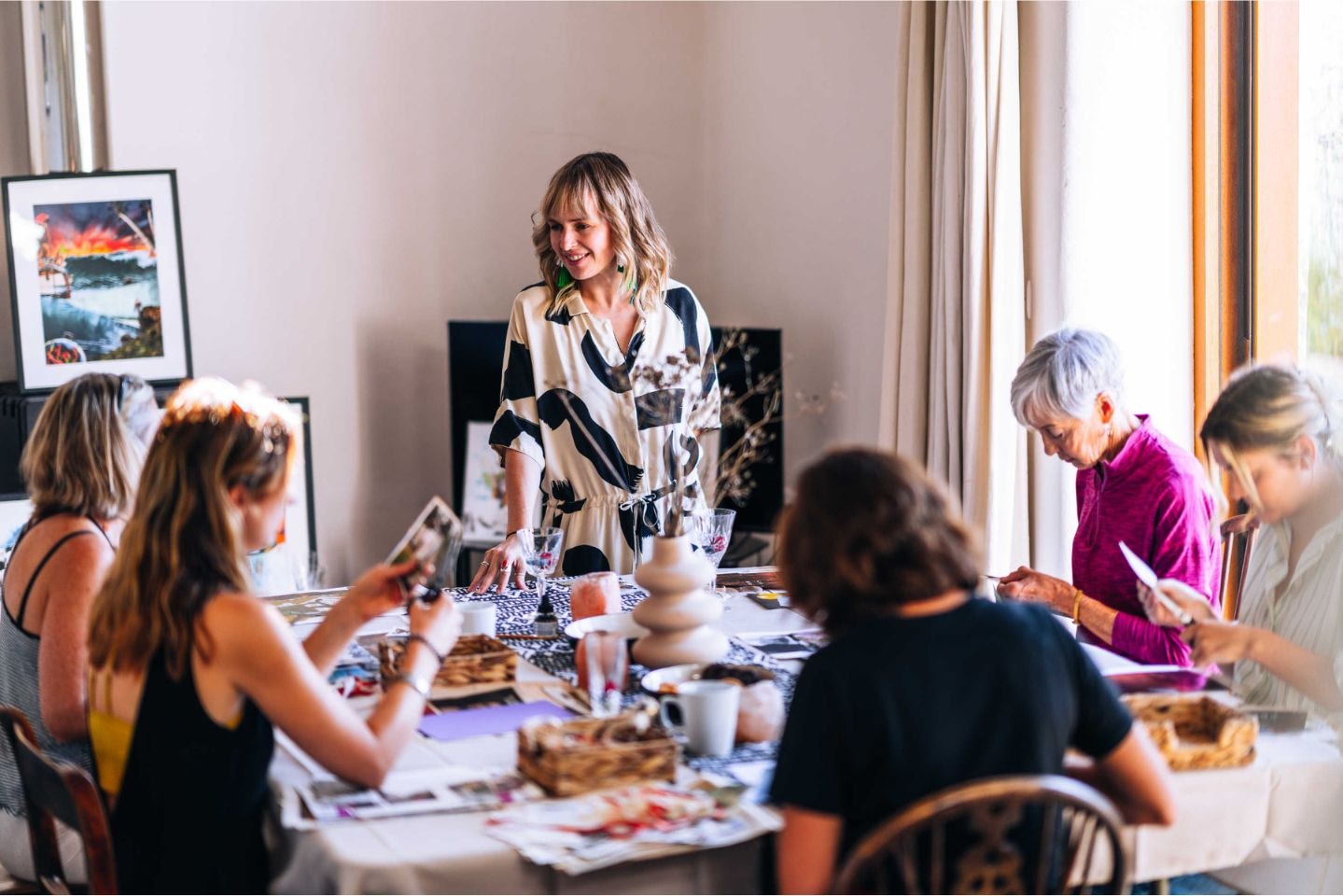 Collage Workshop with Di Ford – Saturday 14th October
October 14 - 10:00 am

-

1:00 pm

|

£45
Join Di on 14th October for a three-hour session of collaging. Revitalise your creativity, unwind and enjoy this calming offline experience.
Do you remember that feeling when you were a child of complete freedom, creativity, and expression? When you weren't afraid to get things wrong, and you just enjoyed the act of play? The good news is you can tap into that feeling as an adult, too, it's just that we've forgotten how.
Di's Collage Art Experience offers more than just a workshop; it's an opportunity to escape the stresses of daily life and immerse yourself in a relaxing environment for a few hours. Slow down, unleash your creativity, and enjoy the therapeutic benefits of collage, which have been shown to reduce stress and anxiety and promote overall well-being.
In our fast-paced lives, taking a break for this calming offline activity can be rejuvenating. The session runs from 10 am to 1 pm and costs £45 per person, including all materials, a white bevelled mount to frame your artwork, and a delightful cream tea!
For any special dietary requirements, feel free to contact Di via hello@diford.com.
Share This, Choose Your Platform!